Hello there! I missed blogging last week, because I was busy stripping wallpaper in the dining room. Hooray!!!

I thought I would check in and show some progress.
The walls are now free of wallpaper, but are full of gouges that will need to be patched.
I did start to remove the weird little built in,
which can be found here
, but am stuck, so I've moved on to a simpler project. I took off all of the doors to the built in and removed the fugly gold glass from the top ones.
Please disregard the dried wax on my dining room table, from a Halloween Party that we had about 4 years ago...so sad!
I used my trusty putty knife and a hammer...and slowly went around the outside of the molding tap, tap, tapping and the molding came up really quite easily...which was A-MAA-ZING!
I am currently between jobs, so I am working on the dining room while I wait to start my new job. I even went today and ordered new "seeded" clear glass to replace the gold.
And just as a teaser...here is the color I chose for the built in...see how nicely it will go with my new curtains...
see how nicely it will go with my new curtains...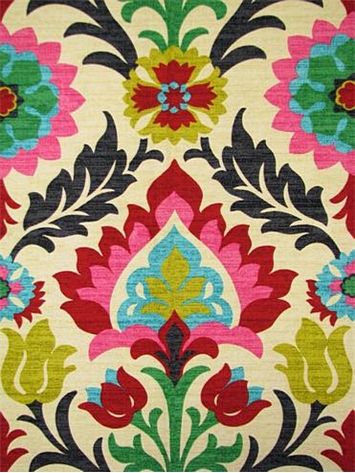 I'm starting to see it come together...even though I have a long way to go!
What are you up to? Are you painting anything a bright color?