So, how do you follow your favorite blogs, websites, etc?
Several months ago, there was scuttlebutt all over blogland about Google Friend Connect going away. GFC was where I would follow all of my blogs, whether they were wordpress,
blogspot, .com, etc.
Not being super savvy, I didn't know exactly how this would affect me. So first I jumped on the Linky Followers, but to be honest I still don't think I'm doing that one right. If you are a linky follower, do you ever see my posts? Enlighten me!
Next I heard about Bloglovin. Are you down with Bloglovin? OK, so I LOVE Bloglovin. You set up an account, you search for any blog, .com etc. click to follow and you have a list of updates. It will tell you how many posts are out there for each blog. You can read them one blog at a time, or you can read all of them from newest to oldest. I love it, because I don't have to go to multiple places to find the info I'm looking for and sometimes I get way behind on the my blog following. I can log in to Bloglovin and see the ungodly number of blog posts that I am behind on, it could be 1000...it's happened. I apparently follow some dedicated bloggers! You can also find new blogs that you might not know about.
I can even follow my own blog just to see how it looks to everyone else. Apparently I am the only one following my blog on bloglovin too. Ha!
Try it out and let me know what you think or if you have any other tips, let me know, I have a lot to learn!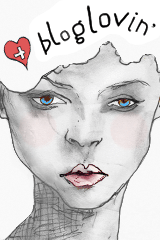 So on another topic, we just got a new mailbox. Does this excite you? Probably not, but I have to tell you, it's pretty exciting to me. I don't think I realized how desperately we needed a new mailbox until we actually got one.
We also replaced our hall lights and entry lights.