ACK, I guess there are about three weeks until Google Friend Connect goes away.
When I heard several months ago that GFC was going away, I scrambled to
find a new way to follow blogs.
Bloglovin is now my go to when trying to keep up with my favorite blogs!!!
I LOVE Bloglovin. You set up an account, you search for any blog, .com etc. click to follow and you have a list of updates. Also, you can click on a link that will easily migrate all of your blogs over from Reader.

It is super easy!!!

It will tell you how many posts are out there for each blog. You can read them one blog at a time, or you can read all of them from newest to oldest. I love it, because I don't have to go to multiple places to find the info I'm looking for and sometimes I get way behind on the my blog post reading. I can log in to Bloglovin and see the ungodly number of blog posts that I am behind on, it could be 1000...it's happened. I apparently follow some dedicated bloggers!

You can also find new blogs that you might not know about.
I can even follow my own blog just to see how it looks to everyone else.

I know I haven't posted in awhile, summer has gotten the best of me, but if you want to see my kitchen progress and other projects please go over to Bloglovin and follow along. I would hate to lose a single person, because they didn't know there was an alternative to GFC.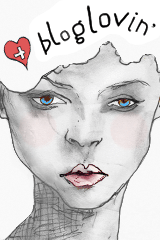 I'll be back with new projects soon!